Types of Educational Franchises
Educational franchises can be easily divided into businesses based at home or in a learning center. The home based educational franchise will be the least expensive. The learning center model could be a small staff in a 1,000 square feet of rented space. Or, a learning center could incorporate a substantial staff in a built-out space of several thousand square feet. Here we will briefly look at the whole range of possibilities with reference to detailed articles of interest.
First let's speak to the further distinctions of educational franchises. They can be simply divided into Supplemental Education Services (SES) and into tutoring. SES includes the teaching of subjects to supplement the curriculum of a standard school. Tutoring refers to the coaching of a student in their problem areas and perhaps help in various study skills.
Another factor to review when looking at educational franchises is the focus of their subject matter. Some are so broad they cover just about everything. Others may cover one area such as music, which in itself can be very extensive. Another may simply teach a given language in a unique way.
Examples of Educational Franchises
TUTORING
In-Home Tutoring
Typically the tutoring is done with an individual student at their home with a parent present.
Above Grade Level In-Home Tutoring is as suggested an in-home tutoring service. The
design is intentional – to improve the grade level of their students. While Math, Science and English are the focal point many subjects are tutored from K – 12. Not often found in many educational franchises Above Grade Level guarantees results.
Tutoring is also available to improve skills in reading, writing and language arts. Plus gifted students are sought to provide challenges they may otherwise not have.
Club Z Tutoring is a one-of-a-kind opportunity offering 4 revenue streams of tutoring in one franchise. Plus, their support system for franchise owners is like none other we have come across. To name a couple support items they include a national call center and software to make tutor matching very easy.
This is a home based business providing both individual and or small group tutoring. In addition they have a unique approach to helping student prepare for almost all of the standard tests available.
Tutoring includes personal sessions and online, if wanted. Online tutoring is growing larger every year. Club Z gets our top rating.
Learning Center Small Group Tutoring
A space of 1,000 to 1,500 square feet is rented and remodeled to house several tutors. Space is made to tutor small groups of 2 to 3 students. As the tutor is working with one child the others are working on their projects.
The Huntington Learning Center is among the longest operating learning center franchises
available. In business since 1977 they have a presence in 39 states in the US.
Franchise initial costs are relatively high as the business is operated from a center where students come for service. All subjects and grade levels, including college, are tutored. Important here is to have a strong well understood game plan to get started properly.
The Mathnasium franchise is obviously subject focused … on math. Tutoring is at a Mathnasium studio of 850 to 1000 square feet. Math tutoring is provided for all ages and skills. Although a tutoring plan is specifically prepared for each individual student they may meet individually or in small groups of 2 or 3.
The techniques used here have a very favorable result. Students learn to overcome any fear of math and learn to love math. Attitudes change and students become confident in solving problems of all kinds.
Home Based Business
Tutoring at Educational Facilities
Small groups are often tutored together as above but done at a Daycare or school facility.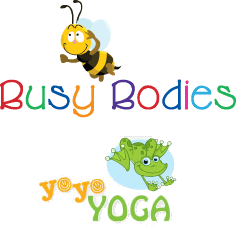 Busy Bodies Yo Yo Yoga is a 2 in one business taught at your own learning center or at other facilities. The focus is on the younger children and combines movement with better thinking. The idea is that one enhances the other for better development of the whole child. With a healthy physical body the mind has a better capacity for improvement.
The While Child Learning Company has five opportunities all designed for a home based operation. Currently they offer a computer franchise for the young, a Spanish package, a Tutoring system and a summer camp learning program. Currently they offer a discount plan amounting to buying 4 programs for the price of 2.
A challenge is presented to a group of children ages 4 to 13+. Every class presents a
different challenge and there are as many solutions as there are children in the group. It turns out this technology is very appealing to kids.
Kids are naturally curious. Present an interesting puzzle to them and they want to find a solution. Challenges come in all kinds, types and sizes. It may be to build a way to cross a raging river. Or, the class may face an adventure in space or to design a new game or toy. All of the challenges combine a learning component in math or science or some other subject or skill.
At times the kids work by themselves. In other classes they will work in teams. Communication skills, engineering, technology or math and other principles will come into play. The kids love it.
SES – Supplemental Education Services

Home Based
These are usually focused on one subject. Teaching is done in groups of various sizes and ages depending on the class. Some classes include a series, others are one session only, depending on the franchise.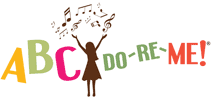 ABC Do Re Me teaches music to the very young, ages 6 months to age 5. For those who have a passion for music and kids this could be a very rewarding and fun business. Daycare owners and Home School organizations are a primary source of students. A home setting could also work well.
The teaching method is unique as you can image it would need to be to appeal to young active children. Action songs, stories and a host of other tool are used. Movement is a meaningful part of this program and all have a lot of fun while learning valuable lessons.
Fun Sewing incorporates a number of sewing projects for kids at birthdays or various
other facilities. There is even a summer program to offer. Or, if preferred a studio can be set-up to work from. Or … do a combination of both. This is a singular subject franchise … to teach kids the lost art of sewing.
Costs are reasonable and start up is relatively easy and well received. Demos can be done wherever possible to invite students to classes offered in a better prepared studio with multiple machines.
Learning Center
These can be the most expensive educational franchises. Proprietary materials are used to teach students. Services are provided for any combination of ages including pre-school.
The Sylvan Learning Center in our estimation is one of the best of its type. If a learning center model is desired this is a must to carefully consider.
Sylvan has developed an online software called SylvanSync. Their research points to a combination of personal and online tutoring as producing the best results.
Although fees are among the highest so is the services received and the income enjoyed. Plus, there is very high visibility giving franchise owners greater credibility.
The Goddard School is among THE highest educational franchises, if not THE highest.
The major cost is in building-out a location site. Some have invested several million dollars.
Goddard Schools are year round daycare operations with a focus on children from 6 months old to 6 years of age. After school programs and summer programs are also offered. Personnel is well qualified as is their educational program.
For those who want a high quality educational daycare business this is a high quality operation.
For more information click on the blue highlligted name of the franchise of interest for a detailed article.