Kiddie Academy Franchise began operations in 1981. The first franchise opened in
1992. Over their lengthy history they have acquired 119 franchise locations including 2 owned by the company. These figures are as of January 2014. That's a net increase of 5 locations since 2010.
Here we will review some of the important details of the Kiddie Academy Franchise. Hopefully you will discover enough information to help you decide whether or not to pursue this business.
Operation of Kiddie Academy Franchise
Kiddie Academy Franchise is a day-care learning center and includes an after school program. Care and learning is the heart of this business for children from 6 months of age through age 12.
The Kiddie Academy Franchise has a fourfold focus which they call their "Four Pillars of Essentials". These consist of:
A learning or teaching element designed for the specific age and ability of each child.
A health and fitness focus. This consists of both learning and physical activity as well as nutritious meals, served family style.
Computer and technology component built around every changing software. Computer literacy suited to the age of the student is an important part of their curriculum.
Character building is the fourth focus area. Important values to become a good citizen is the final part of their Pillars of Essentials.
Initial Franchise Cost to start a Kiddie Academy Franchise
What expenses can be expected before opening the doors? Expenses will typically run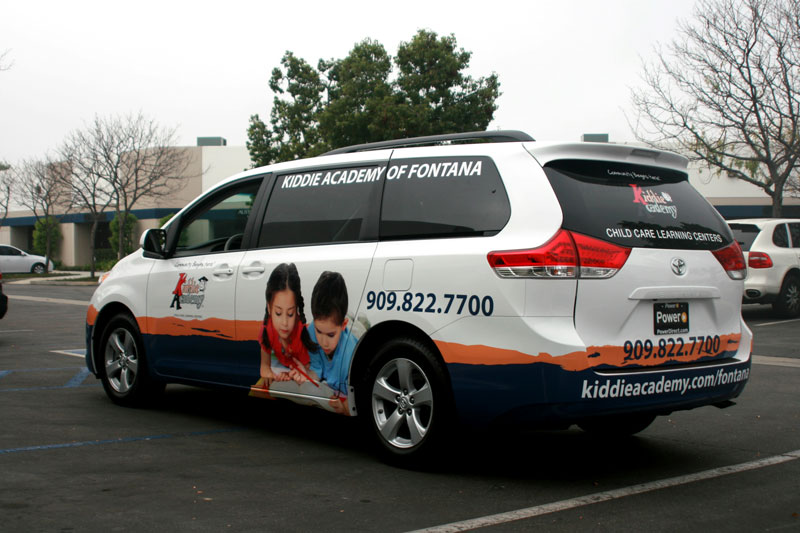 from $442,000 to $763,500 when leasing and possibly renovating a suitable space.
With costs in these ranges the question of revenues is high on the list of interests. Kiddie Academy reports average revenues for an Academy open at least 18 months at $1,144,362. The average adjusted gross profit is reported to be $283,304. These figures are for the calendar year ending in December 2012. Keep in mind that some may be considerably higher and others lower than these average numbers. Please carefully read the current Kiddie Academy Franchise Disclosure Document to verify these numbers and other facts.
The Franchise Fee
At $120,000 we have a franchise fee at the top end within the Educational Franchise Industry. This is their most recent number but it has a history of changing. Now payable in four segments it was previously split into two parts:
A preliminary agreement fee and
The balance for the Franchise License and Development.
Part of your due diligence is to ask about the splitting of the Franchise Fee.
Can the first part of their fee be waived until a location is secured?
When are the remaining portions due?
How many preliminary agreement fees have been lost by prospective owners?
What is their refund policy if a franchise is not opened?
Your decision, once the details are understood, is whether or not you can live with the answers given. We're concerned with a portion of the fee being paid prematurely. Some may have lost their initial fees paid because a suitable territory could not be located.
Royalty Fees
The Royalty Fees are always a percentage of gross revenues and paid monthly. With the Kiddie Academy Franchise the Royalty fee is 7%.
Advertising and Marketing Fee
Kiddie Academy Franchise is one of those operations that has a national and or a regional marketing program. The cost for this service is 2% of revenues paid monthly.
Franchise Renewal
Most renewal periods for Educational Franchises are 10 year. Some are as low as 5 years. Renewal at Kiddie Academy Franchise is 15 years. This is a very strong benefit for franchise owners. However, renewal is not a guarantee. Renewal is typically dependent on such things as fee payments being consistently on-time and the following of company policy and rules.
Advantages of a Kiddie Academy Franchise
Looks like a well thought through curriculum for good results.
Accredited by AdvancEd.
Renewal is longer than most at 15 years.
Training is more extensive than many.
 Negatives
Splitting of the Franchise Fee with a portion being paid too early in the process.
Franchise fees are very high.
Need a staff of 12 to 20 well qualified people.
Recommendations
There always seems to be two sides to every story. In the case of buying a business there is the company's side and the franchise owner's point of view. That being the case we encourage prospective owners to do a careful interview process on both sides. Ask penetrating questions before making any commitments.
Here are a few questions or areas to carefully research with Kiddie Academy Franchise personnel:
Teacher child ratios and how that affects income.
Teacher recruiting. Teachers MUST have the right attitude and qualification.
Be sure to meet all of the members of the Kiddie Academy Franchise management team. Evaluate their character, are they trust-worthy. Are they honest and people of integrity? Evaluate the quality of their expertise and commitment to the business.
Meet with several franchise owners with varied lengths of experience with Kiddie Academy. Make a list of MUST ASK Questions and keep good notes for later review. Make sure they are content with support received and with the management team.
Are there any law suits past or present? How serious are they?
Wendy Burkley Barry was the first owner of a Kiddie Academy Franchise. She was recently interviewed and asked, Who succeeds in this business?

Wendy responded and said,

"Somebody who is hard working. Loves Children. Wants to make a difference in a child's life. I think even knowing some business sense, sales. This business has got so many different things. Its sales too for us. A parent comes in, they're looking for a center. The competition now is a lot different. It's not like it was just one place and that's where you went. You have to sell your business. You have to show a parent that this is a great place, a place where your child will prosper and learn."
One aspect missing in the majority of businesses today is GREAT customer service. Become an expert in this area and you'll soon have a waiting list to use your expert services and facilities.